Academic Excellence & Leadership Personality: Mark Ofosu Asirifi , Outstanding Student Leader of the 2022 Year Batch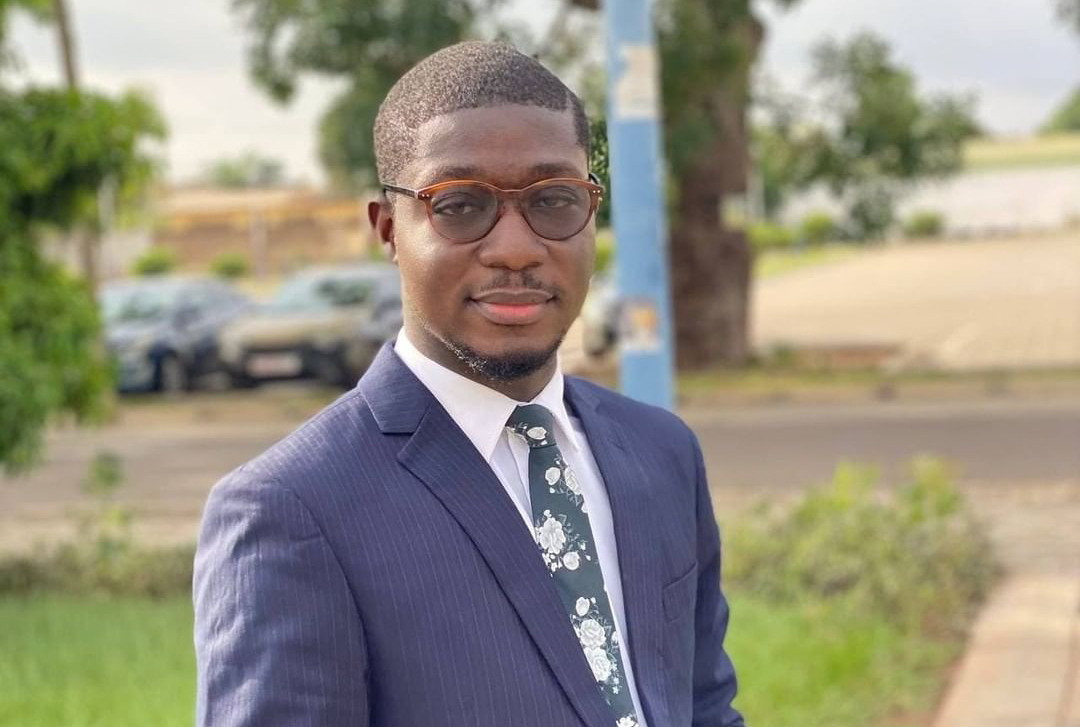 When it comes to influential and outstanding young leaders in the UPSA community one cannot certainly overlook Master Mark Ofosu Asirifi. Mark has shown a unique testament to the coined term of Leadership and Academic excellence through his outstanding academic performances and leadership roles . Mr Asirifi is graduating with a cum laude honor which is a testament to his great academic excellence.
He is undoubtedly the face of the Public Relations Management class of 2022. Mark gracefully combined academic studies, leadership roles and internships while in school .
Leadership Roles
Mark began his leadership duties at a very early stage . He served as President of History student's Association, President of the School Choir and President of the NCCE at the Akwamuman Senior High school ,Akosombo.
He joined UPSA in 2018 and was appointed Deputy organizer of the Communication Studies Student's Association (ComSSA UPSA ) from 2019 to 2021 and subsequently elected as President in 2021.
Mark also served as deputy clerk to the UPSA Parliament House in 2019 and subsequently elected to serve as Clerk to parliament in 2020.
As a member of the university choir he served as Public Relations officer in 2019/2020.
Mark is currently clerk to the United Nations Youth Association Parliament Ghana.
Mr Asirifi operates his blog known as Royal Caldelian Mark raising awareness on the educative aspects of history as a catalogue of events that shape individual thoughts ,classical music ,poetry ,arts and literature .
His interests are blogging about high arts and nature, engaging in media research activities, news discussion and volunteering projects.
As a scholar ,his research interests are in the fields of crisis communication, indigenous communication and technology , culture and communication , political communication and media framing of political news. Mark wishes to further his education in strategic Public Relations and communication management, development Communications , International Relations and Law . He aspires to be a Communications Professor and an industry consultant managing brands , consulting for government , agencies and personalities.
Working Experience/Internships
He worked with the center for media analysis as a communication assistant analyzing media reports , conducting media research and undertaking comprehensive communication & data analysis for UNICEF Ghana . During his internship with the Centre for Media Analysis .
In an exclusive interview with Mr. Asirifi , he revealed that his internship opportunity with CMA broadened his horizon and thoughts about the Public Relations career prospect exposing him to the many career opportunities the programme offers . He mentioned that working as an intern with the Alisa Hotel developed his creative writing skills , PR campaign strategies, media monitoring skills and data analysis skills.
In 2020, Mr Asirifi was awarded the overall best graduating student in Diploma in Public Relations Management. He consistently marries his academics and leadership roles effectively which are exceptional.
Achievements
His leadership skills are evident in the programmes and activities undertaken under his administration such as the UPSA connect , an online campus news portal , instituting the Maiden festival of nine lessons and carols in the department and faculty , mentoring of students to take up leadership roles , comssa mobile app integrated features such as online election , market place and registration portal , an effective Covid 19 campaign on the delta variant and newsroom . Under his administration ComSSA was adjudged the best Student chapter in Ghana by the Institute of Public relations as well as awarded department of the year at the UPSA classic award 2022.
Mr. Mark Ofosu Asirifi, in the final part of the interview with Upsaconnect.com, a news portal developed under his tenure as the President of ComSSA, urged students to be liberal in adopting new skills and ways of doing things, as It's the only way out in the fast developing modern technology world. " PR over the decades has immensely evolved, there have been a massive shift from the traditional PR execution (Press Releases, media relations) to a new modern system (Artificial intelligence, technology and advanced research) which however reaches a wider audience with a twinkle of an eye. And it's a must for young PR practitioners (ComSSA Students) to adapt to this system in order to become a successful PR Practitioner"
Source: upsaconnect.com