SRC meets Management for an extension in Course Registration deadline for Level 100 Students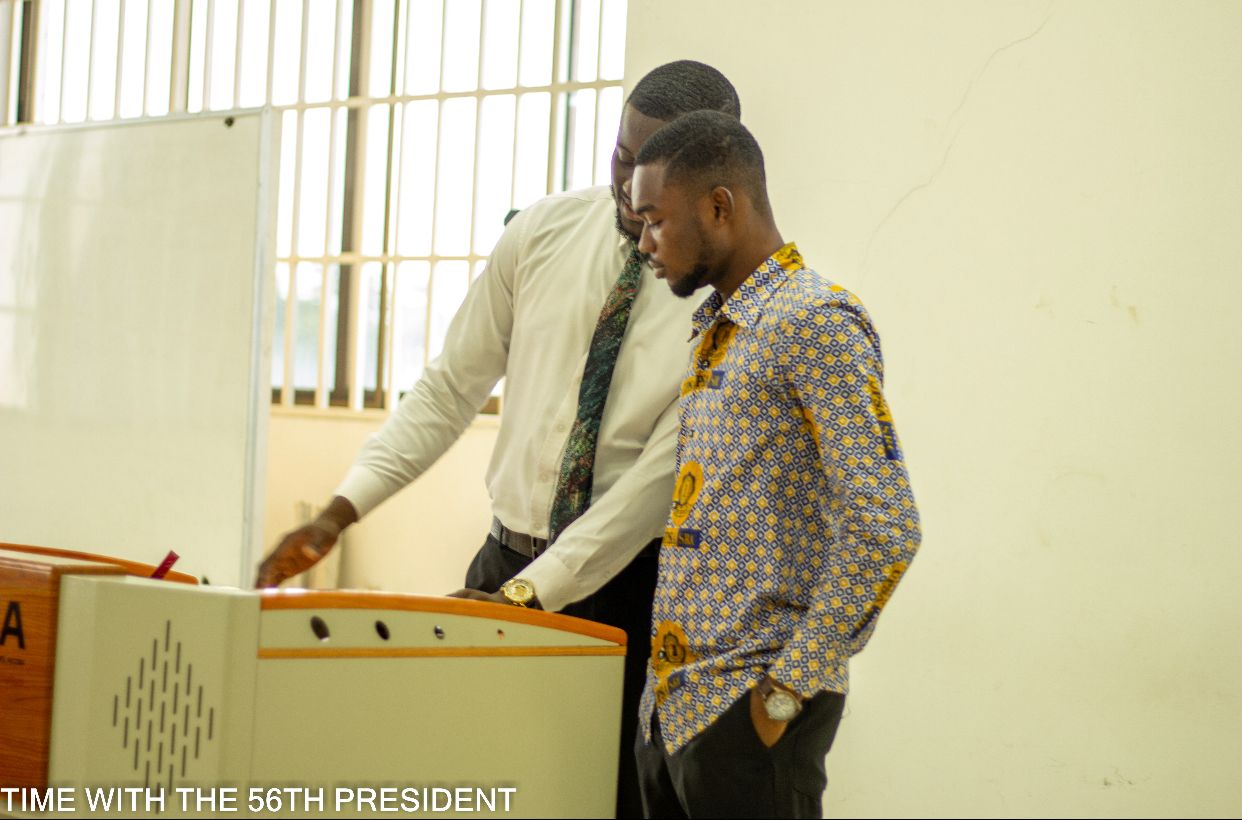 The SRC leadership under Majesty Eninfi Ofori met the University management on Tuesday 27th September, 2022 for a possible extension of the registration deadline.
The new extension will come as the fourth time the SRC has advocated for such action in support of students who are faced with challenges of settling their fees and registering for their programmes.
Earlier on 18th August 2022, the SRC leadership under the Majesty-Micheal Led Administration advocated for the third extension in registration deadline for level 100 students and an extension of date for Level 200 to 400 registration citing economic hardships.
The meeting between the SRC President and Management was part of the SRC's quest to advocate and seek necessary solutions to cushion the economic plights of students .The discussion and advocacy for an extended period of registration by University management included economic conditions of some students and arrangements with the student loan trust fund.
The petition was duly accepted by the university management with a new date directive published on 24th August, 2022.
"Students who fail to do their course registration before the deadline will be prevented from writing their
second semester- 2021/2022 academic year examinations" – Management stated in their notice to the entire student populace.
Prior to this, the Majesty-Michael Led Administration engaged the Student Loan Trust Fund secretariat on measures to aid UPSA students with prompt disbursements in order to financially support students.
Notwithstanding the re-configuration of the students' course registration portal for the Level 100 students to allow continuing students register their first semester courses for the 2022/2023 academic year; the Majesty-Michael Led Administration kept on
appealing to Management.
The SRC President and Vice engagement the university management today , Tuesday 27th September 2022 which concluded on a fourth extension of the course registration portal for level 100 students.
Speaking in an interview with the SRC President H.E Majesty Eninfi Kwesi Ofori, he expressed his immense gratitude to UPSA Management for their continuous support and remarked that this has never happened in the history of the UPSA SRC . He further explained that the "Dear Onyame" administration is on course and poised to meeting the many expectations of students to enhance an enabling environment for academic progress .
He encouraged students to take advantage of this last opportunity as they prepare for their final examinations.