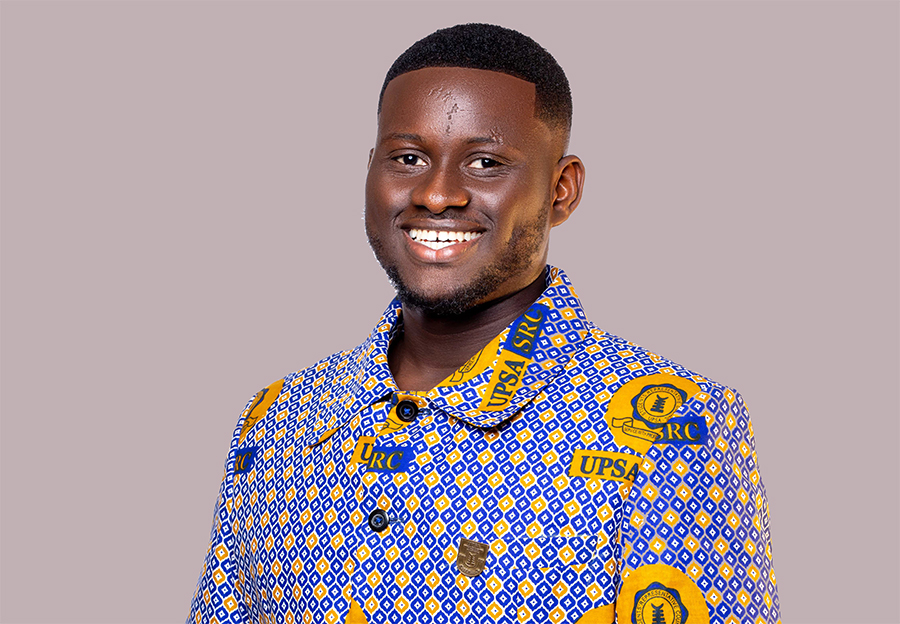 SRC President: Majesty E.K. Ofori
Majesty Eninfi Kwesi Ofori, a UPSA level 400 student studying Public Relations Management, overcame all difficulties to become the first student to hold the position of SRC President at the highest level within the Faculty of Information Technology and Communication Studies. Because historically SRC aspirations have been primarily from the Accounting and Management Faculty, this historic achievement has been greatly celebrated by many students. This recent development reflects the numerous desires of students who desire a new paradigm in which leaders are tasked with the duties of making significant contributions and life-altering decisions for their wellbeing.
His outstanding efforts and labour in his department, where he held the position of Vice President of the communication studies students' organization and promoted the ComSSA Market place, Mobile App , News portal and other innovative policies which are harnessing the communication skills of these students.
He was incredibly passionate about the military and its leadership style when he was a young lad. He watched a lot of documentaries about them and their leaders, which inspired him. They taught him that "one gets excellent by living with discipline and respect for oneself."
As part of his leadership responsibilities, he worked as the UNYA parliament's secretary for constitutional, legal, and parliamentary affairs while also serving as a member of parliament for the Agona West Constituency. Majesty motivates to pursue careers in the judicial system, the military services and politics. Majesty is a morally upright man who values giving back to the community, modesty, respect, compassion, excellence, and a readiness to learn from others and receive constructive mentoring.
His greatest concerns are accepting evil and neglecting good, as well as wasting time or disrupting his own peace of mind by meddling in other people's business. His aptitude is mostly in the humanities, listening, and decision-making. Majesty can be characterized as a kind individual who cares deeply about equally assisting everyone in his vicinity. Majesty is of the opinion that youth can only have a bright future if they make the most of every chance that comes their way.
Can be reached through any of the following;
Name: Majesty Eninfi Kwesi Ofori Social media handles IG-Kwesi_Majesty.
Twitter- @KwesiMajesty
LinkedIn-Majesty Eninfi Ofori
[email protected] Tel:0546623387
Ubuntu|Utilitarianism|Egalitarianism|